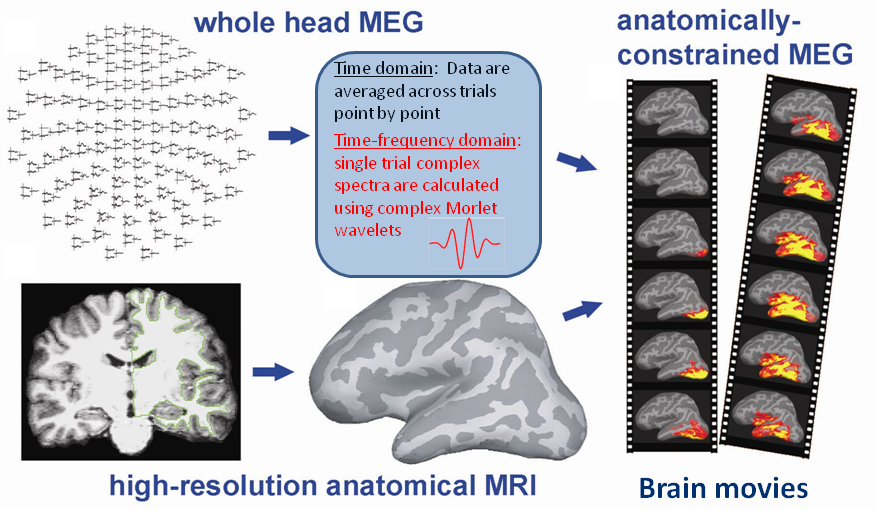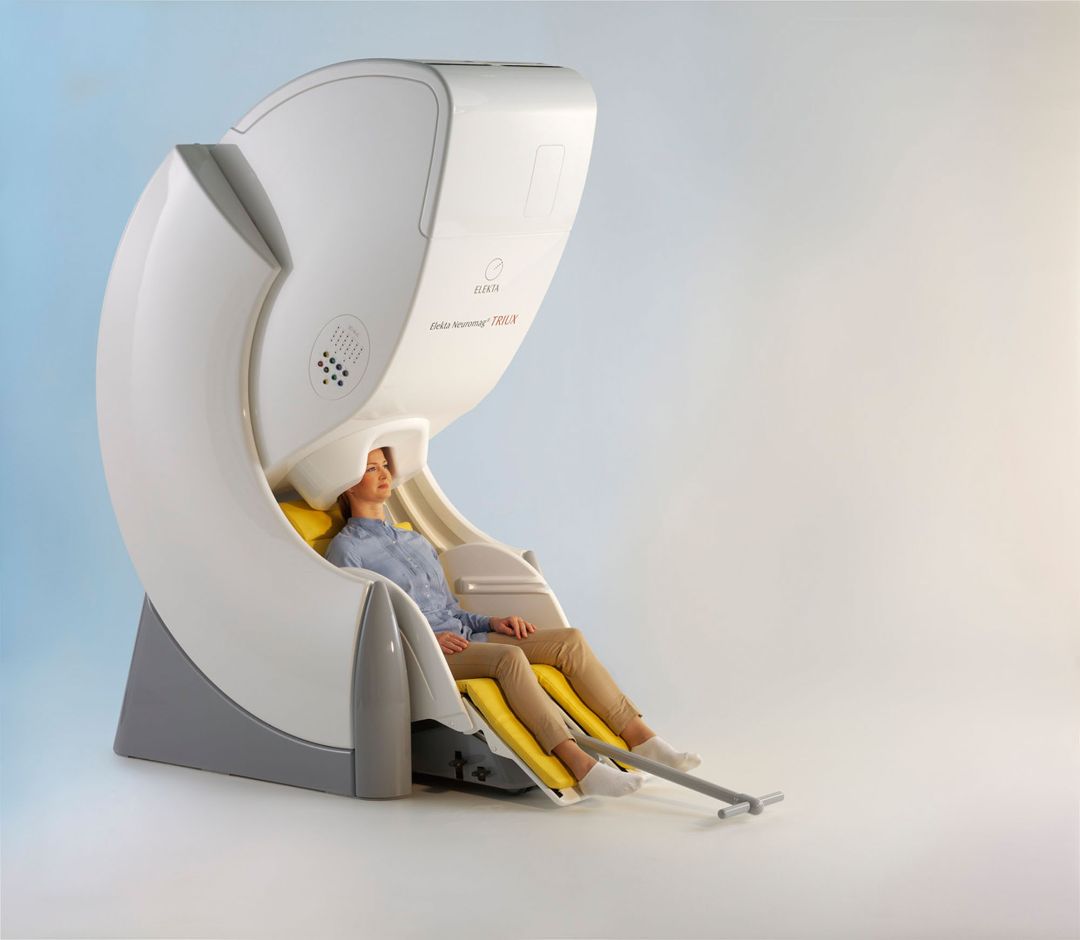 image courtesy of elekta neuromag
Magnetoencephalography (MEG) is a non-invasive imaging method that records magnetic fields produced by the brain with a millisecond precision. We use a 306-channel planar dc-SQUID* Neuromag Vectorview (Electa) system located at the UCSD Radiology Imaging Lab.
SQUID stands for "superconducting quantum interference device".
Our analysis employs an anatomically-constrained MEG (aMEG) approach which combines distributed source modeling of the MEG signal with each person's cortical surface reconstructed from high-resolution MRI scans. The resulting "brain movies" are spatio-temporal maps of activity estimates across time as a function of task conditions. The data are analyzed in both time- and time-frequency domains during cognitive tasks. Spontaneous oscillations recorded during wakeful rest are analyzed with the FFT-based algorithm in a wideband frequency range.
Check out our publication in the Journal of Visualized Experiments!
Disruption of Frontal Lobe Neural Synchrony During Cognitive Control by Alcohol Intoxication
Video Version:                                              Text Version: